ChuckleBerry's Funny Cartoon Sticker
ChuckleHeads Unite! We now have ChuckleBerry's weatherproof stickers that you can buy and apply to everything you own. Help us promote the funniest brand around by purchasing a few stickers today.
New designs are also on the way. $1.99 gets you a 3.33" round, weatherproof sticker.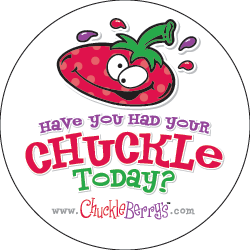 Labels: Brand, Merchandise, Stickers