Frequently Asked Questions...

Things are different on your site and a little confusing, what's up?
We apologize for the mess! We are completely overhauling the ChuckleBerry's Paper Card company. Our websites currently have cards and information from our old system and our new system and we are quickly trying to get everything in order. If you are confused or have more questions please email before ordering. Contact us.

Are you still in business selling paper cards?
Yes. ChuckleBerry's is in business, still family owned and moving towards a bright future. We continue to sell more cards than ever before.

Can I still purchase retail AND wholesale paper cards?
Yes. We continue to sell retail and wholesale paper cards. All sales are currently generated and fulfilled online. Retail info can be found at ChuckleBerrys.com and wholesale information can be found at WholesalePaperCards.com. Both sites have Zazzle catalogs.

What's up with all of this Zazzle stuff?
ChuckleBerry's is moving away from the printing business so that we can concentrate more on the creating business. We will discontinue printing our cards in studio. That means we are co-branding with Zazzle.com and allowing them to handle our printing, packaging, shipping and tracking. This will allow us to have more time to create new cards and market our brand.

Why Zazzle and what is it exactly?
Infinite and Instant, Zazzle is the only on-demand retail platform for consumers and major brands, offering billions of retail quality, one-of-a-kind products shipped within 24 hours. Offering the largest library of customizable digital images from world-class brands, Zazzle enables content owners to unlock their entire libraries of content, making it available for purchase and customization by consumers.

Other major brands working with Zazzle include Disney, Hallmark, Barbie, Looney Tunes, Pink Panther, Discovery, Casper and now ChuckleBerry's!

Through Zazzle's innovative on-demand retail and technology platform, users can instantly create, customize to fit their personal style and purchase a near infinite array of products online. The company launched in 2005 and is based in Redwood City, California.

After getting many requests to sell outside of the US Zazzle now offers us the opportunity to easily sell our cards in England, Australia and Canada.

Are they still ChuckleBerry Cards?
Yes! We still create and own all ChuckleBerry's paper cards. We are only using Zazzle to print, bill and ship the cards. We continue to create and innovate our cards. The cards remain the standard 5 x 7 size with envelope.

Why do the cards look different?
Because we are now using an outside printer we have the freedom to be more creative with our designs! We can add more color, more graphics and print to the edge. Look for our designs to improve and our creative juices to go wild!

Our cards are also now being printed on a much heavier card stock and we have gone from a matte finish to a brilliant gloss finish. Our colors are more vibrant and jump off the card.

Why do the cards cost a little more?
There are several reasons our card prices have increased.

1.) The main reason is that we are now using professional printers and the quality of our card stock and ink has greatly improved.

2.) Faster and more reliable shipping and delivery. Most cards shipped within 24 hours which we were unable to do on many occasions.

3.) More options! You can now choose from 2 card sizes and you can actually drop the price of your cards by purchasing in bulk. Buy any 10 cards and you get a big ciscount plus you get them in a free boxed set.

4.) Customization! You now have the ability to customize the inside of each card you order! That cost is included with each card. You can even change the punch line of the card if you choose.

5.) The cost of doing business and greater competition. We price check our premium cards against the premium cards from Hallmark and American Greetings and many times we are actually the same price or cheaper.

What happened to the cool polka dotted envelopes?
The worst part of our transition is the loss of our colorful polka dotted envelopes. Zazzle will supply a top quality non-polka dotted envelope with each card.

But do not fear! Keep checking in at ChuckleBerrys.com and we will have special holiday cards and limited run designs that will be shipped in our world famous polka dotted envelopes.

How will Zazzle improve ChuckleBerry's?
1.) Better quality and more creative greeting cards.
2.) Faster, more relaible printing and shipping.
3.) More options on buying in bulk and customization.
4.) Larger worldwide audience with Zazzle in the US, England, Australia and Canada.
5.) Easy to use interactive website to view cards on.
6.) The freedom to spend more time creating and promoting.
7.) Customers can track their cards and prior card prchases.
8.) Automation. Things run smoothly and we save time.
7.) We can supply much larger accounts and small store chains.

You are missing a card category, can you create a card for it?
Yes! We know there are many card categories that we are missing and we would love to know which categories you believe would sell. Let us know and we will try to create a number of cards for each category. Contact us.

Do you sell more than just cards?
Yes! We have opened a fun t-shirt and gift store at WeinerDuck.com. You can find cool mugs, stickers and posters along with cute t-shirts. Contact us with an idea of your needs and we can get you our wholesale costs.



Advertise on CB's!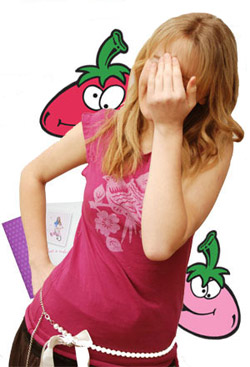 ****

****